Our Work Stands Alone!
"Keep up with your professionalism.
It is rare nowadays… Exceeded our expectation… Outstanding work!"
– Ben Bennett
"All employees at every level of this company were pleasant, so professional and dependable. We are so very thrilled with the quality of painting done by your company and how it improved our home, the work was perfect and so pleasant to have these people in our home."
– Steve and Terry of Olympia
"I know every time your company has done work for us we've bragged to you what a good job your crews do. But somehow, every time you come out you find a way to delight us all over again. I am 59 years old, and want to live on this property the rest of my life. With your help repairing and maintaining the buildings, I think that is a real possibility! As I've shared with all our friends, this is America at its best when we find small businesses that go beyond expectations and take real pride in their work."
– Kathy May
"Once again, your painters were terrific!" – Mike Matteson
"The use of indoor slippers kept my carpets cleaner. Thank you for your attention to detail." – Lisa Montes
"Easiest home improvement project ever!" – Julie Hannay
"It was a pleasure to have your crew in my home. Thanks!!!" – Amy Skinner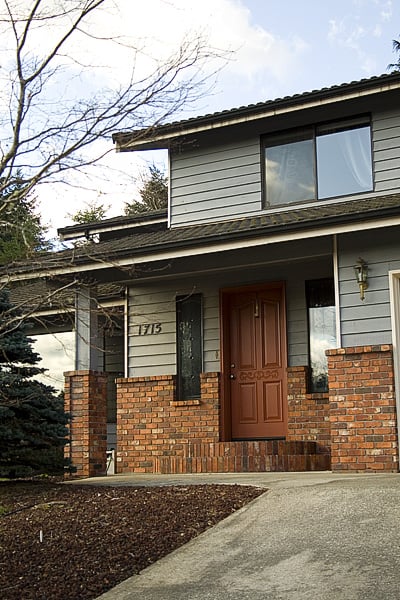 "Quality of work was excellent – staff was great to work with. Great communication. Thank you all again very much!" – Inga Hart
"The house and yard were spotless at the end of every working day." – Don Rector
"Really appreciate the superb work!!" – Kathy May
"Professional, honest, timely – great crew." – David Gimlett
"Very professional performance." – Grant
"All your guys were pleasant and easy to work with." – Dick Van Wagenen
"I really appreciate the consideration that you and your employees show your clients.
It made having the work done pretty stress free." – Shelley Baird
"Crew was courteous, prompt, careful and helpful. Considerate of plantings and other items around house." – Jim & Jan MacDicken
"Everyone from the office staff to the washers and painters were pleasant and very informative." – William & Mary Grubbs
"The painters were professional, polite and hard working. I couldn't ask for more. Good job!" – Scott Mullins
"There are companies that will come in with a lower bid, but the customer service and quality of work Flying Colors
provides far out-weigh a few dollars more." – Chuck Paeth
"Overall great job. That makes my job easier! Thank you." – Vista Village
"Your crew was very courteous. They kept us informed and their attention to detail was excellent." – Tom Means